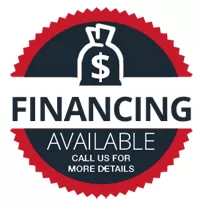 For four decades, North Texans have trusted Don's Diamond Tile to keep their showers in working order. We have many services, but shower pan repair and replacement is our specialty. We are the ones you should trust to do the job right.
Not sure if your shower pan is leaking? Our shower pan leak test can provide you the answer and give you options like shower pan repair if we detect a leak. If you have an old shower, it's essential to have it tested even if you don't see visible water damage.
Showers can last decades if installed and maintained correctly. However, a small crack or opening could slowly move moisture into your floor every time the water is running. Let us check your shower pan to make sure you aren't damaging your sub floor each time you take a shower. 
Stop Water Damage with Shower Pan Replacement or Full Remodel
With our shower pan replacement or full shower remodel services, you can be confident in our state - of - the - art waterproofing methods for bathroom renovations. Our shower pan specialists cover everything from a basic prefabricated shower unit to customized shower pan configurations to meet your needs.
We also offer metal lathe and mud options for older homes, such as faucet wall repairs on older existing tub shower combos and stand up
shower stalls that may need a shower pan replaced or a faucet wall repair for new fixtures in a shower. We can replace any rotten wood discovered along the perimeter of the shower to remove excess moisture and ensure structural integrity. 
Before you call a Restoration company for water damage in and around the Shower/Bathroom area, call Don's Diamond Tile first. A lot of the water damage that occurs from a faulty shower pan or loose or falling off tiles can be remedied by us during the remodel process. Example when a full shower remodel takes place we demo the shower area out down to the bare stud walls to see if you have any mildew, rotten 2x4's or subfloor that needs to be replaced.