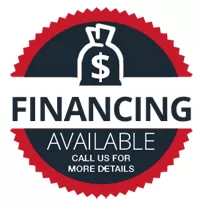 Transform your dated bathroom into a luxury oasis with our renowned craftsmen at Don's Diamond Tile. Serving Dallas/Fort Worth, Texas, and surrounding areas, we've been building our stellar reputation for over 40 years. We offer several services such as shower pan replacement and repair, amazing bathroom renovations, and more.
Bathroom renovations and tile work are where you can catch a glimpse of modern - day artistry at work as these projects require finesse and skill honed over decades of experience. At Don's Diamond Tile, we've had the pleasure of completing over 100,000 jobs for delighted clients. These clients mean more to us, though, as we've always strived to treat our clients not as customers but like family.
Remodeling your bathroom can be a big decision, and we're honored so many good folks in the Dallas/Fort Worth area have trusted us with their projects over the years. We offer experienced tradesmen that can put the "WOW" factor into your home. Nothing beats high - quality craftsmanship, solid materials, and customer service that goes above and beyond expectations.
Shower Pan Leak Test & Replacement
Unfortunately, sometimes water leaks can form under a shower, and this situation requires the knowledge of a professional to diagnose and repair. The shower pan liner is a vital component that prevents leaking and installs early on in a shower build. This liner catches water if it seeps beneath the tile and directs it back toward the drain.
At Don's Diamond Tile, we can identify the source of the leak and determine the following steps to ensure your shower performs properly. Shower pans can be especially tricky for do - it - yourself homeowners because unless you've had the experience, there are so many things that can go wrong. Don't risk water damage; we can give you reliable results that last.